Electric Vacuum Pump Manufacturer | Brake Booster Solutions
Electric Vacuum Pump | Vacuum Pumps for Electric Vehicles (EV) and High-Performance Vehicles
Electric vacuum pump is an ideal solution for electric vehicles (EVs), neighborhood electric vehicles (NEVs), hybrids, high-performance automobiles, as well as standard gasoline vehicles. It is used for sedans, SUVs, mini buses, and trucks.
SMVP series vacuum pumps are supplied to Valeo where they are installed in Kia and Hyundai advanced automobiles. Vacuum pumps are specifically designed to minimize noise and are oil free, long lasting, and maintenance free. LPR's pumps are ISO/TS 16949 certified in conjunction with ISO 9001 and QS 9000.
The pump has high degree of vacuum and can set up the highest and the lowest degree vacuum point with an attached vacuum switch. The vacuum pump is modularized by a vacuum switch and does not require controller.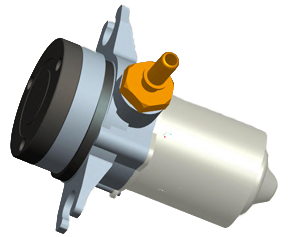 Electric Vacuum Pumps | Brake Booster Solutions
Electric vacuum pump is an ideal brake booster solution for both pneumatic brakes and hydraulic brakes. We are currently producing 3 models – 5 cc vacuum pumps for Sedan, 10 cc vacuum pumps for SUV / RV, and 15 cc vacuum pumps for Mini-Bus / truck.
90% of South Korean EV makers use LPR's electric vacuum pumps. The electric vacuum pump weighs only 1 kg for the 5 cc vacuum pumps, and 2.2 kg for the 10 cc electric vacuum pump, including motor and attached vacuum switch.
The electric vacuum pump is specially designed to minimize noise and includes a muffler installed inside of the motor. You can set the vacuum switch from 400 mm Hg (± 30 mm Hg) to 600 mm Hg (±10 mm Hg). The vacuum switch controls the vacuum pressure for the passenger's safety.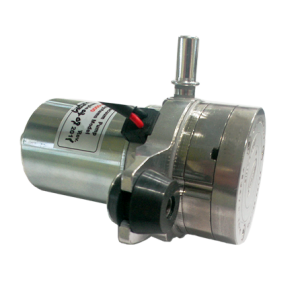 Electric Vacuum Pumps for Electric Vehicles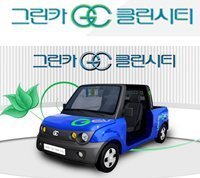 Electric Vacuum Pump Application | Brake Booster for EVs
Electric Vehicle Manufacturers using LPR's Electric Vacuum Pumps
Product Specifications | Electric Vacuum Pump
Electric Vacuum Pumps | 5 cc Vehicle Vacuum Pump Specifications | SMVP – 0500
Specifications for Electric Vacuum Pump | 5 cc Vacuum Pump
Rated Current (At 13 V - 13.5 V)
6 A - 10 A
Product Life Cycle Operations
Switch On / Off: > 600,000 - 1,000,000
Product Life Cycle Time
> 1,000 Hr
Noise dB (A)
> 60 dB (A) /100 Cm
Damper Size (Mount Size)
101 mm
Temperature Range
- 40 °C to +120 °C
SIZE (L x W x H)
124 mm x 88 mm x 121 mm
Application Area
Car Body, Chassis
Max. Vacuum
(1 atm) > 86 % Negative pressure
Relay Vibration Resistance
10 Hz - 55 Hz, 1.5 mm
Max. Relay Switching frequency Mechanical
18,000 operations per hour
Max. Relay Switch Electrical
1,800 operations per hour
Switching Point
600 mm Hg ± 10 mm Hg - 400 mm Hg ± 30 mm Hg
Capacity (LPM)
30 L / Min
Weight
1 Kg
Electric Vacuum Pumps | 10 cc Vehicle Vacuum Pump Specifications | SMVP – 1000
Specifications for Electric Vacuum Pump | 10 cc Vacuum Pump
Rated Current (At 13 V - 13.5 V)
10 A - 13 A
Product Life Cycle Operations
Switch On / Off: > 600,000 - 1,000,000
Product Life Cycle Time
> 1,000 Hr
Noise dB (A)
> 60 dB (A)
Damper Size (Mount Size)
90.0 mm or 80.0 mm
Temperature Range
- 40 °C to +120 °C
SIZE (L x W x H)
147.5 mm x 125.0 mm x 145.8 mm
Application Area
Car Body, Chassis
Max. Vacuum
(1 atm) > 86 % Negative pressure
Relay Vibration Resistance
10 Hz - 55 Hz, 1.5 mm
Max. Relay Switching frequency Mechanical
18,000 operations per hour
Max. Relay Switch Electrical
1,800 operations per hour
Switching Point
600 mm Hg ± 10 mm Hg - 400 mm Hg ± 30 mm Hg
Capacity (LPM)
40 L / Min
Weight
2.02 Kg
Motor for Electric Vacuum Pumps | Motor for Vehicle Vacuum Pump Specifications | VP 6000
DC 12 V Brush Motor | Motor for Vacuum Pump
Nominal Voltage (VDC)
Rated Current (A)
Rated Motor Speed (RPM)
Vacuum Rated Current (A)
Stall Torque (g - Cm)
Power Consumption (W)
12 V
1.00 A
6,750 RPM
6.0 A - 8.0 A
5,800 g - Cm
100 W
24 V
0.65 A
6,750 RPM
3.0 A - 4.0 A
6,500 g - Cm
100 W
72 V
0.16 A
6,750 RPM
1.0 A - 1.5 A
7,200 g - Cm
100 W
Electric Vacuum Pump | Characteristic Curves